"Raising a child to be a successful, happy, independent adult is the hardest thing a person can do." I have often repeated this cliché. Because it's true.
Unlike previous generations, parents today don't have the same "village" of caring adults to help them. For most parents, the kind of close-knit community that parents used to be able to count on for help simply doesn't exist anymore.
But today parents have access to another kind of supportive community – a virtual one. Hundreds of blogging parents post helpful, encouraging messages every day. Sometimes called "mommy bloggers" or "daddy bloggers," these are accomplished writers who share the lessons they've learned along their parenting journey. Each blog has its own personality and focus, and a parent can find the blogs that speak best to them. Many of the blogs encourage different kinds of real-time interaction.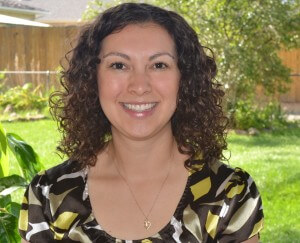 Sometimes a prolific blogger will accumulate so many posts that many of them form a kind of storyline that adds up to a treasure of inspiration and valuable advice, and the author will compile them into a book. Crystal Horton is one of these writers. A few months ago she brought out her new book, Stretch Marks: A Mother's Journey to Awareness. In it, Crystal shares her often humorous, always wise take on parenting.
By the time you get to the end of the book, the reader senses two things. First, the author, a mother of two daughters and a son, has lived nearly every high and low a parent can experience, including the death of a child. A lifelong learner, Crystal has used the daily events of her life to create the solutions she needs to push forward. This is what she shares. Second, the book is far more than her story. It's a rich resource of insights and advice, and the best way to use the book is to keep it handy and scan the "Contents" when faced with a typical parenting challenge.
One of my favorite chapters is "TELLING THE TRUTH." Sometimes a thoughtful parent will pause before engaging their child in one of our cultural myths, fearing that when the child discovers the truth, they'll become disillusioned and distrustful of their parents. Other parents feel the Easter Bunny and the Tooth Fairy are harmless aspects of the fun of being young. Crystal proposes an elegant, moving way to deal with this controversy.
If you're a parent who craves a kindred spirit, another friendly voice who offers support for "the hardest thing a person can do," I recommend this book!
My new book: How Your Teen Can Grow a Smarter Brain.
Also, you can download 4 FREE guides, including  "The No. 1 Way to Nurture the Bond with Your Teen."