Books by Dr. Denny Coates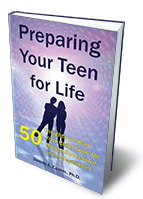 "At this pivotal time when kids are changing dramatically and their independence is right around the corner, parents are often caught off guard, ill-equipped to deal with the transition from training a child to coaching an emerging adult. In this book, Dr. Coates helps us understand this context, builds our parenting self-awareness, identifies the most important communication scenarios to 'get it right,' and provides compelling examples and instruction that guide us to a flourishing adult-to-adult relationship. With empathy and wise counsel, he teaches us how to communicate in a way that will be well-received by our children, fostering mutual understanding, respect, and trust for a lifetime. A must read for every parent!"
—Dennis J. Trittin, President of LifeSmart Publishing, and author of What I Wish I Knew at 18, Parenting for the Launch, and Wings Not Strings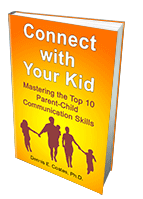 "The book is so easy to read and clearly guides us as parents, grandparents, teachers and advisers to teenagers in helping them on that journey to being happy and successful adults. It will also help me coach my sons and their partners as they help their teenagers (my grandchildren) on their personal journey."
—Frank Thompson, career adviser at The Gateway Academy, UK
"I have admired and followed Dr. Coates for years, and this book is a welcome addition to my parenting toolbox. His insights are a constant reminder that I am raising an adult who will help shape future communities. I like the practical tips he gives and the compassion he has for parents who can sometimes feel overwhelmed and disheartened with their teenagers' (and their own) behaviour."
—Karen M., Sydney, Australia, researcher and mother of 2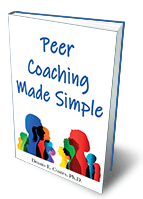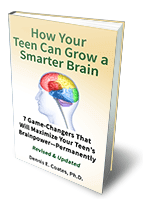 This book explains how a teen can consciously and deliberately establish permanent brain circuits for executive functioning and critical thinking skills. You will learn about:
 The amazing power of the prefrontal cortex (PFC)
  How to develop the PFC
  Why this basic development has to happen during the teen years
  How to stimulate your teen to develop thinking skills
  How to help your teen protect the growing PFC
  School courses, extracurricular activities, and games that help grow a smarter brain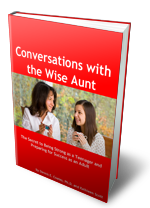 This book for young girls features several upbeat, engaging stories about conversations between Trisha and her aunt Maria, to help parents guide their daughters during adolescence. Use it to prepare for talks with your young daughter or give the book to her to supplement the discussions.