When you improve the way you listen, your child will feel respected and understood, so they stay open to your guidance and the bond between you grows stronger.
Listening to Understand:
The Superpower of Strong Parents
Your FREE "sneak-peek" at the most important chapter of the book, Connect with Your Kid: Mastering the Top 10 Parent-Child Communication Skills. You'll also receive my bi-monthly newsletter.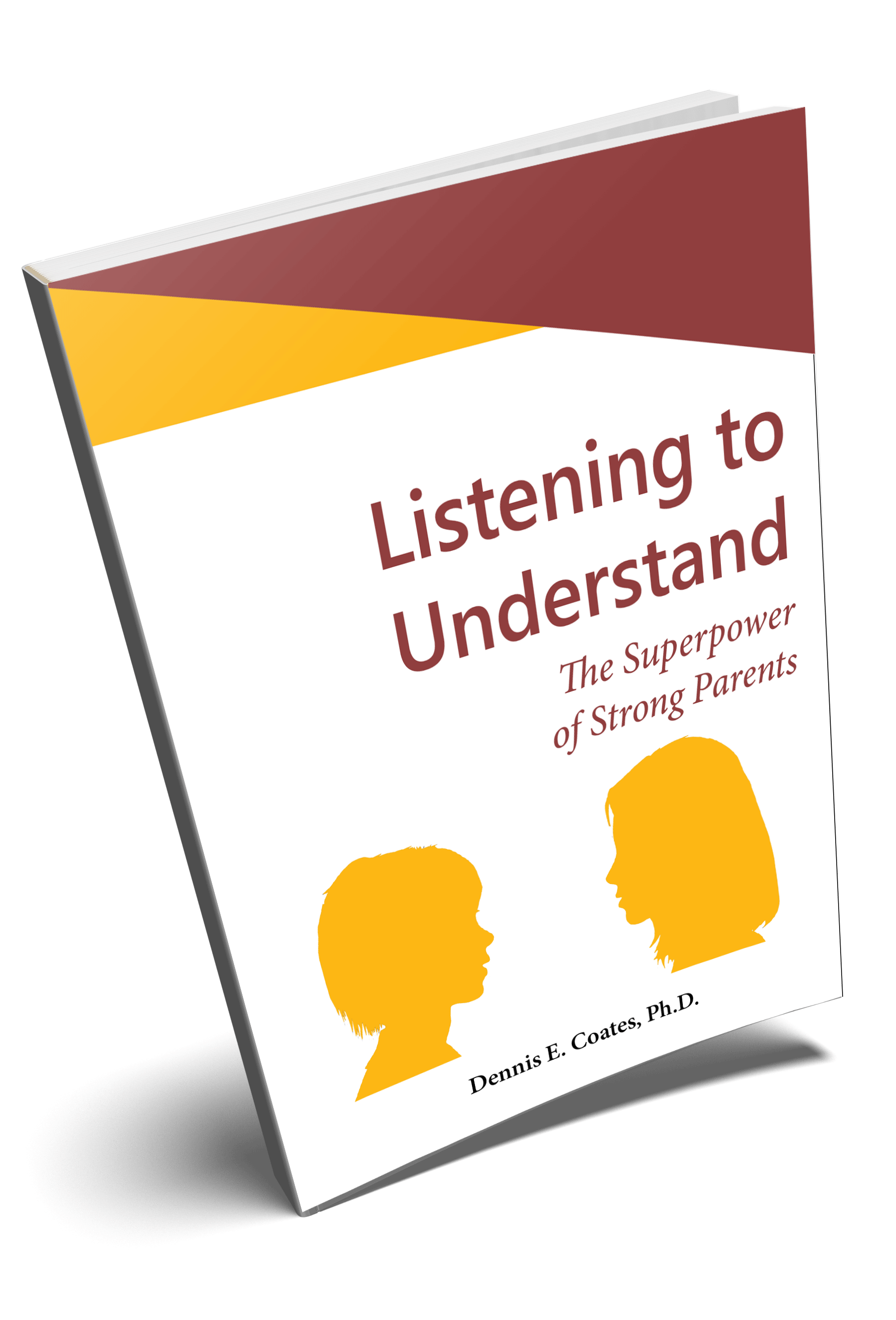 The lack of effective communication is the No. 1 issue for parents and children. Connect with Your Kid is an unprecedented, practical step-by-step guide to improving these skills:
Listen to understand
Coach your child to think
Guide learning from experience
Get buy-in for expectations
Offer encouragement
Express appreciation
Give feedback constructively
Accept feedback graciously
Engage in dialogue
Resolve conflict creatively
It takes time to master a new skill or replace a dysfunctional behavior pattern with a more productive one. To make these skills habitual, you need lots of practical application at home. When you acquire any new skill, having a coach is the accelerator—a long-term support involving accountability, reinforcement, feedback, and encouragement.
For most parents, the practical solution is parents coaching each other—partnering with another parent, to help each other acquire improved skills to boost their communication with their child. These two books will empower you: 
Quantity discounts are available for these two books.