This weekend we're headed to Corpus Christie to celebrate our niece's wedding. Since our go-to cat sitter isn't available, we found a 15-year-old young man who wanted the job. He came to our home to be briefed, and I had a chance to talk with him.
Me – "School starts again in a couple weeks. Are you looking forward to it?"
Kyle – "I'll be a junior."
Me – "Cool. What do you expect you'll like most about being a junior?"
Kyle – "I like math."
Me – "What do you like about it?"
Kyle – "It's easy for me. It's always been easy."
Me – "How do you plan to use your math skills later on?"
Kyle – "I want to get into finance."
Me – "What appeals to you about finance?"
Kyle – "U.T. has a program for a paid internship to a Wall Street firm. And that usually leads to a good job. But it's competitive."
Me – "How do you plan to compete?"
Kyle – "I always make good grades in math."
Me – "What else can you do to beat the competition?"
Kyle – "My school has a couple finance courses. If I do well, I know a teacher who'll give me a recommendation."
He went on to tell me about being on the wrestling team. It would have been easy and natural for me to offer my opinions, my experiences, or my advice. But I focused on asking open-ended questions to get him to think.
This is a skill described in a recent article about a Harvard-MIT project to explore what helps improve youth brain development. They discovered that parents who talk with their kids more than they talk to them are stimulating the growth of thinking skills. Unfortunately, this conversational strategy happens more often in higher-income families. Asking open-ended questions works because the thinking skills handled by the prefrontal cortex get wired the same way as any skill: lots of repetitions of the skill. Any parent, regardless of socio-economic status, can learn to ask the kind of open-ended questions that work. A side-benefit: asking kids what they think shows respect, which builds self-esteem.
In Chapter 5 of my book, How Your Teen Can Grow a Smarter Brain, I include several dozen examples of questions that encourage kids to think about the future, cause and effect, problems, solutions, decisions, goals, plans, organizing, managing, self-regulation, and staying focused. And in the book I describe several other strategies parents can use to promote maximum cognitive capacity in their growing child. When parents learn what it means to grow up smart, how it works, and what they and their child can do to make it happen, parents can make a huge difference in their child's future happiness and success. Written so even the child can understand it, the book is definitely worth reading.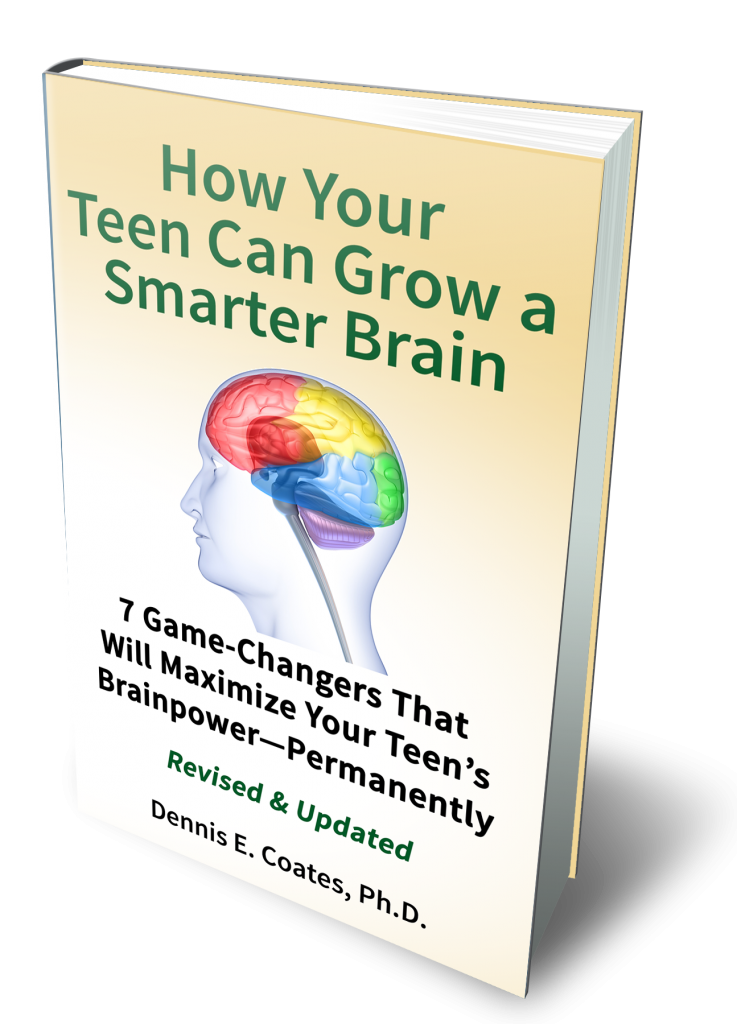 How Your Teen Can Grow a Smarter Brain